X-Files Returns
What's old is new again. It seems like network television has completely run out of ideas, so now they're cannibalizing themselves. Shows like '
The Odd Couple
,' '
Full House
,' '
Twin Peaks
,' and '
Coach
.' Admittedly, I'm giddy that the '
X-Files
' is returning for a limited six episode run. The fans have been begging for another film or limited series for years, in order to wash the taste out of their mouths of the second '
X-Files
' film, '
I Want to Believe
.'
David Duchovny
looks like hell, but
Gillian Anderson
has been keeping busy with multiple television roles, including one of the best procedural dramas I've seen in a while, '
The Fall
.'
Fear The Walking Dead
At first I was skeptical, but I'm slowly getting excited about '
Fear the Walking Dead
,' the new '
Walking Dead
' spinoff. Also, it's going to focus on something that I've always wondered about, how did the zombie apocalypse start? How did society fall apart? Bright side, it can't possibly be any worse than '
The Walking Dead
' seasons 3 and 4. The series will star character actors
Cliff Curtis
and
Kim Dickens
and will be set in the mecca of all failed dreams, Los Angeles.
Agent Carter
Here is a
list
of all of the cancelled shows and thankfully, '
Agent Carter
' is not on that list! If you haven't seen 'Agent Carter' yet, then you're missing out.
Haley Atwell
was dynamite as the intrepid secret agent and Captain America's favorite girl. The show was on a limited run, so it packed a big punch. On a sad note, '
The Mindy Project
' was cancelled, but it's looking good that it will be picked up by Hulu.
Minority Report
'
Minority Report
' is the new scifi series on Fox and it looks modestly interesting. It seems to be a sequel to the 2005 film of the same name. The show centers on one of the twin boy precogs, however, they are much younger than they were in the film with
Tom Cruise
. Since it's debuting on Fox, it's likely to be cancelled within the first season, so don't get too attached. Fox and science fiction are mortal enemies. Here are just a few of the scifi shows that have met an early demise on Fox: 'Almost Human,' 'Firefly,' 'John Doe,' 'Space Above and Beyond,' 'Alien Nation,' 'Terra Nova,' 'Dark Angel,' and 'The Sarah Connor Chronicles. Now for the fantasy shows: Brimstone,' 'Dollhouse,' 'Point Pleasant,' 'Adventures of Briscoe County Jr.,' 'Tru Calling,' 'Harsh Realm,' 'Strange Luck'.
'The Frankenstein Code' looks much less interesting. 'The Frankenstein Code' stars that guy who played the Fairy/Vampire/King (Rob Kazinsky) in 'True Blood.' Yeah, the guy who slapped Sookie around. Kazinsky plays Jimmy Pritchard, a corrupt old sheriff, who's given the opportunity to become 35 again. The ole' body switcharoo. We've seen this before. Old man becomes young again and gets to do all the piggish things he used to do. If I were put back into my 17 year old body, I'd probably travel the world or write a book. My default wouldn't necessarily be to go to the club and party. Been there, done that, but that seems to be all that Hollywood thinks young people like to do. Again, this is another science fiction show premiering on Fox, so it's likely doomed. If the trailer is an indication, it may be cancelled for good reason.
I really love these '
Star Wars
' dresses. They're darling. There's a whole collection of them.
Favorite Shorts
See some of my favorite short movies below. They are all super short and quite good. Seriously watch these short films. They're great. In 'Burnt Grass', a couple finds a
duplicator
in their backyard. The concept is cool at first, but it has dire consequences. '
Leviathan
' is the shortest and it's also my favorite. Hint: It has a leviathan in it.
Burnt Grass
BURNT GRASS from Ray Wong on Vimeo.
Not So Favorite Thing
Here's my not so favorite thing this week. The Black Widow has been dissed again. To be fair marketing plans are set months in advance. So this plan was in place well before the controversy and the release of the film, but really??? This toy completely removes the Black Widow from her most famous scene, the motorcycle scene, and instead replaces her with Captain America. Really?
via io9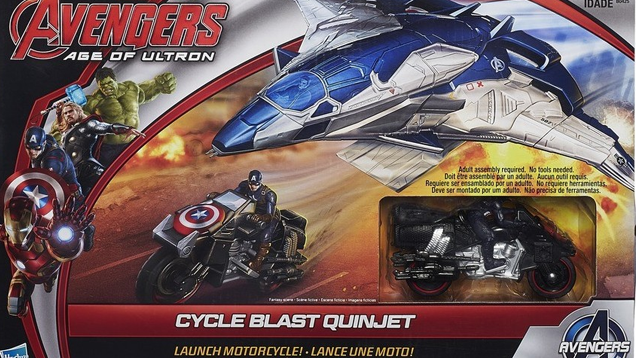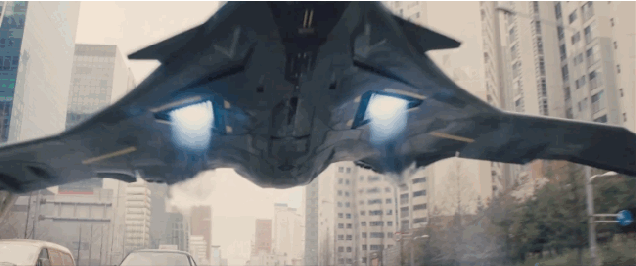 Come on toy companies. Not every little girl wants to be Elsa from 'Frozen!'
Links
The Geek Twins are always cool, but check out this cool
post
about scifi posters burned in wood.
Read Brittani's scathing
review
on 'Stockholm, Pennsylvania.'
Start your day with a beautiful piece of
poetry
from the fantastic poetry site Magpie Bridge
Jeremy
drudges
up the original soundtrack from 'Judge Dredd.'
Dell reviews '
Age of Ultron
.' He's much kinder than I am.
Read about the new Loving v. Virginia
movie
and Natalie Portman antics over at Fisti's.
Katy loves on '
Twister
.'
Sofia
reviews
the Mad Men finale.
Sati
satisfies
our Thrones fix.
French Toast Sunday's
babe of the week
is Brittany Snow.
The Flick Chicks
give us
some great mini-reviews.
Check out Alex's
ninja news
this week.